Normal Ducts & Spiral Ducts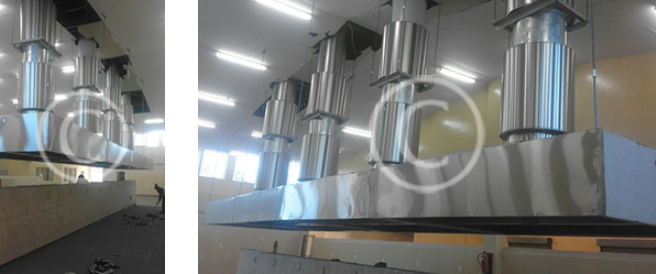 General Ducts
Manufactured, supplied & installed Square Ducts: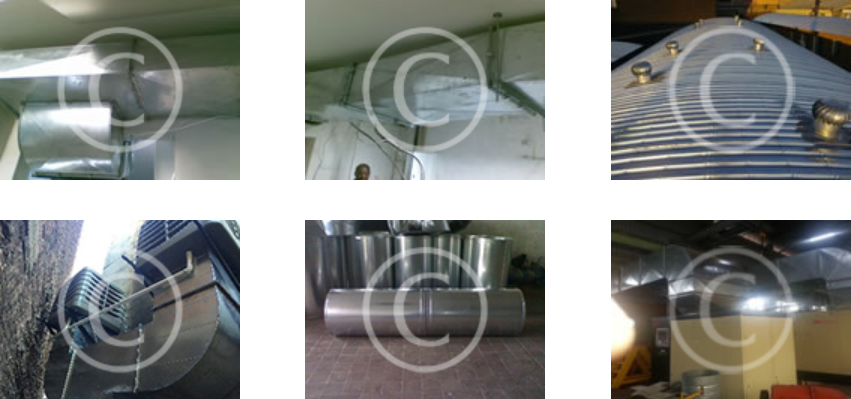 High Performance Ducting
Sm SysTems manufactures a high quality range of ducting for use in a comprehensive variety of situations. Manufactured using stainless steel and galvanized steel, our ducting is long-lived and durable, weathering the toughest of environments, no matter its application.
Though Sm SysTems was only established in 2003, our people have over 20 years' worth of experience in the ducting industry, allowing us to offer an all-encompassing service, from manufacture through to supply and, in some cases, installation.
Proudly South African Ducts
Aiming to provide proudly South African, industrial ducting solutions, our ducts are manufactured to customer specifications, bringing our quality service to everyone, no boundaries.
Unfortunately, due to the constantly fluctuating prices of the materials we use, Sm SysTems is unable to supply a standard price list of our ducts on this website, but if you wish to discuss your needs and receive a free quote please feel free to contact us.
Product List
Flu Pipes (Square To Round, Square To Square, Square Elbows, Square Pipes With Flanges) etc.

V-Banks, Pleniums & Decker's

Tables ( Plain-Top And Splash-Back )

Grease / Fat Traps ( GT-500 and GT-700 )

Rain Cowls, Lobster Bends

Shelving (Stainless Steel & Galv.)

Stainless Steel & Galvanized Bending

Roof Gutters

Fire Dampers

And many other metal products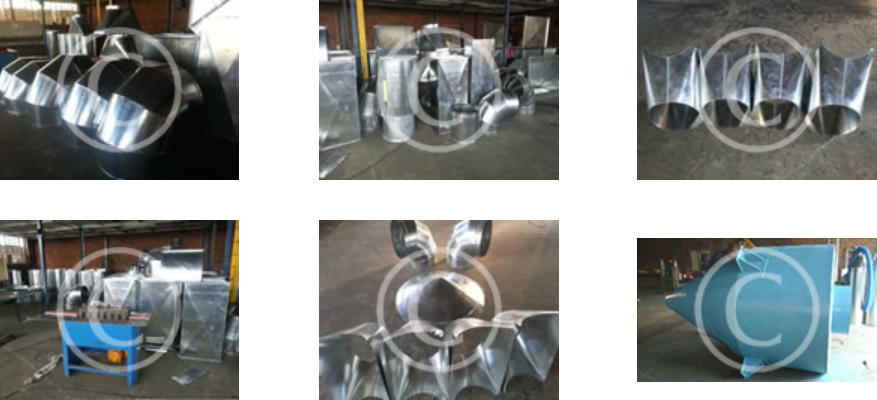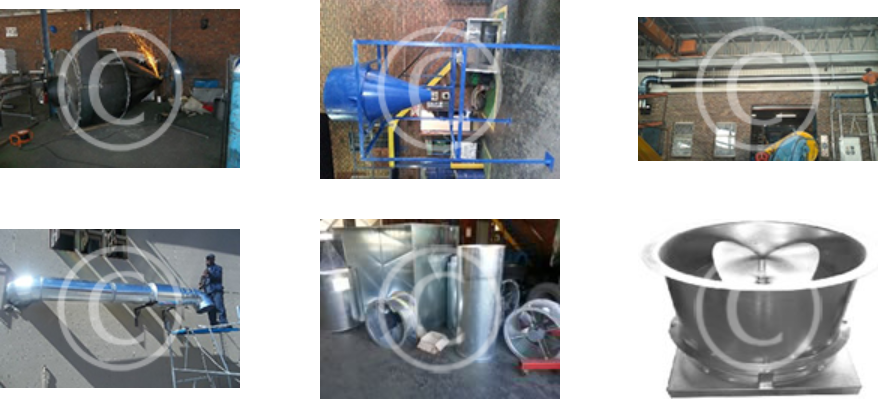 Filtration box with carbon filters All about: Ducting, Supply fans & Extract fans Fan: New RSC Axial Roof/span>
Spiral Ducts/Tupes
Introductory remarks
Sekunjalo Metals Systems (Pty) Ltd, trading as Sm SysTems , is a manufacturer of quality duct systems for the compressors, heating, ventilation and air-conditioning (HVAC) industry in South Africa. Established in 2003, Sm SysTems is highly experienced in duct designs and drawings, manufacturing and installation of all kinds of ducting.
Sm SysTems has established itself as a key supplier of normal ducting, spiral duct, plain round and square ducting

Products and Services
Products and duct work include:
Kitchen / restaurant extraction systems

Galvanized / stainless steel spiral ducting and fittings

Galvanized / stainless Steel Square and rectangular ducting

Mild steel round, square and rectangular ducting and fittings

Above products can also be insulated inside and outside.
HIGH PERFORMANCE DUCTING
Sm SysTems is a duct manufacturing, supply and installation company. Sm SysTems is a highly reputable company, the company has done big jobs in the field of extract and supply systems from individuals, small shops, big shops and factories. Ducting are custom made or are manufactured as per site specifics after our site inspector has made the site survey. Sm SysTems does a lot of ducting for air-conditioning companies.
Sm SysTems is involved in all type of extractions, dust extraction systems, sawdust extraction systems, spray painting systems, air supply systems etc. Ducting in all respect is the driver of all the systems mentioned above, there can be no extraction or supply without the ducting. Ducting can either be in galvanised or in stainless steel. Our product is quality and perfect sized with the use of the plasma cutter.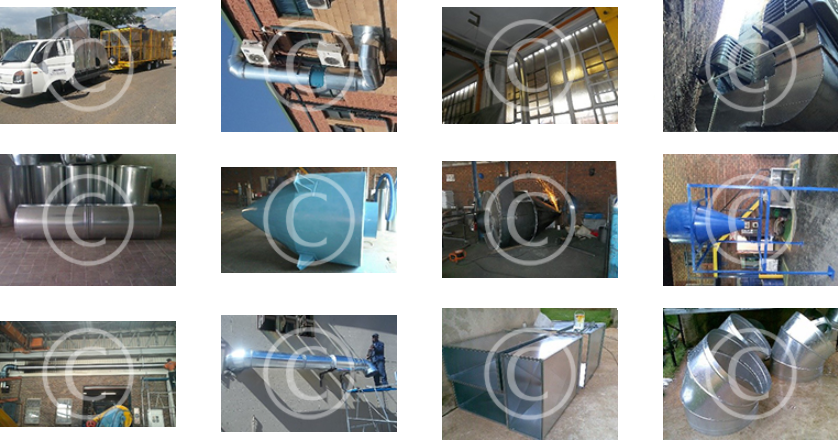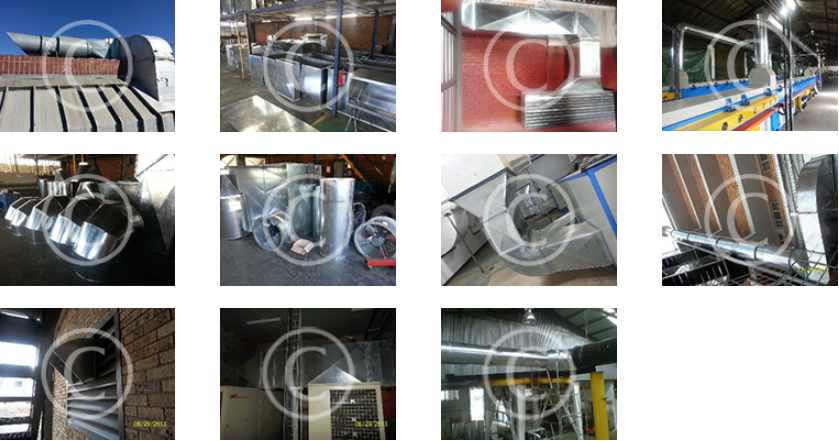 SPIRAL DUCTING: MANUFACTURING, SUPPLY AND INSTALLATION - BEST QUALITY & BEST PRICE
Our spiral duct are reasonably and comparatively cheap because we manufacture them in house, no 3RD party mark-ups, just direct from the manufacturer.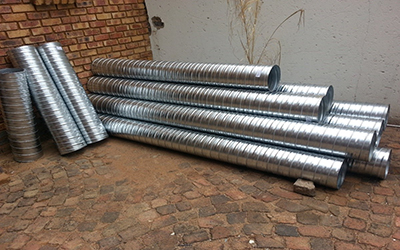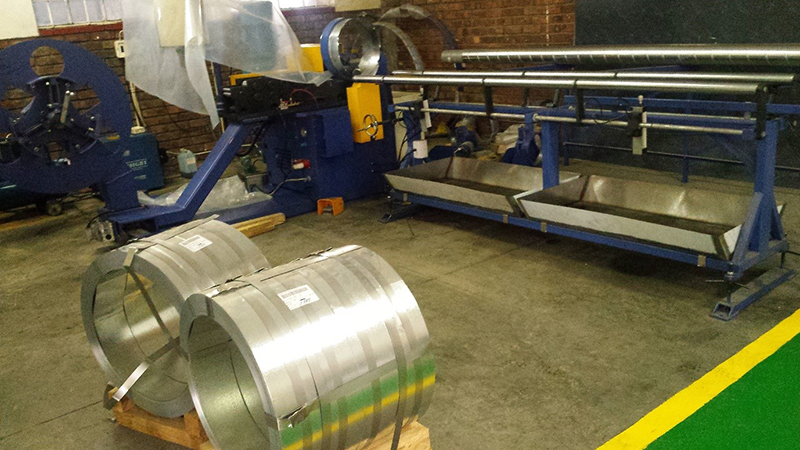 EXTRACTION PROJECT DONE AT: SANDF IN PRETORIA, THE ONLY QUALITY PROVIDER IN SOUTH AFRICA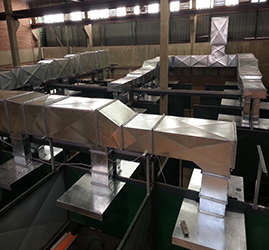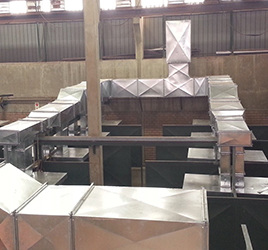 DUCT WORK: DESIGN, MANUFACTURE, SUPPLY AND INSTALLATION IN 2016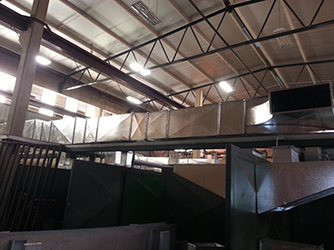 Your absolute designed ventilation ducting by Sm SysTems no where else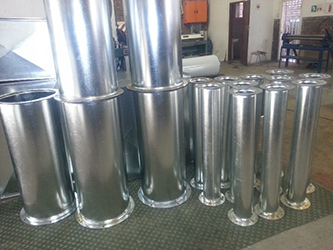 Best quality flanged ducting with precise special holes symmetrically punched strictly to specifics.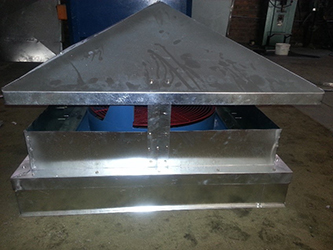 Special designed roof cowl only from Sm SysTems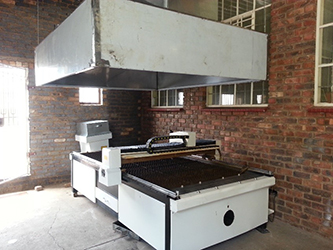 Absolute factory smoke extraction system designed by Sm SysTems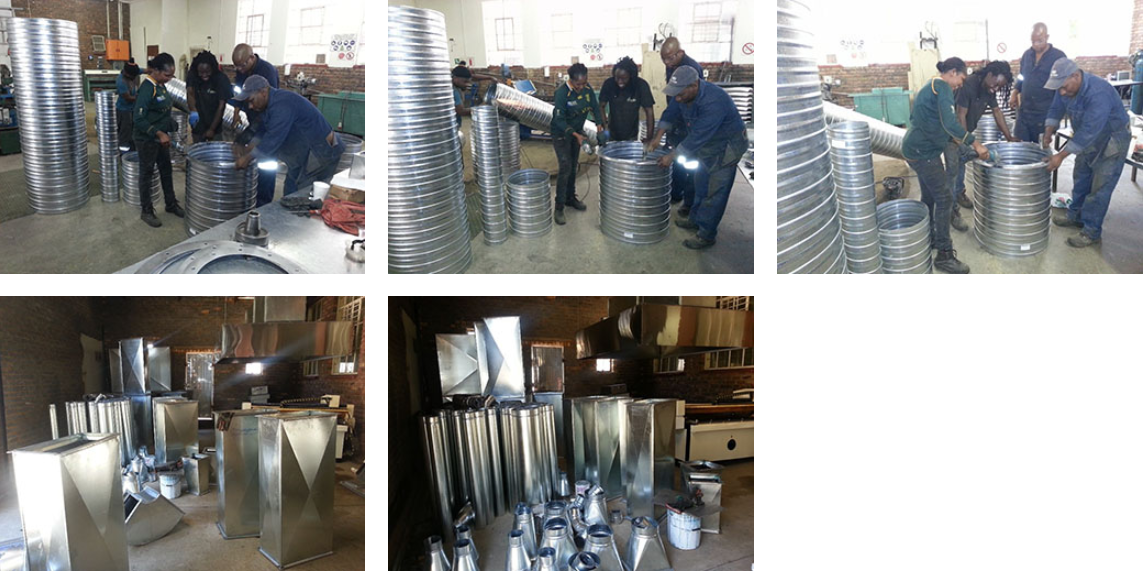 ''Sample of the best quality spiral duct made and manufactured in house at Sm SysTems, not where else.
Please call for quote, we are definitely competitively low and can meeting your lead-time''
DUCTING:
GALVANISE, MILDSTEEL & STAINLESS STEEL PRODUCTS: